Ricardo Aleman | EIT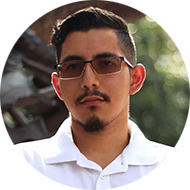 Ricardo is currently a Senior Field Engineer with Lane Construction involved in Site Development and Utility for Tyndall Air Force Base previously a Field/Estimating Engineer with Moretrench Industrial a Keller Company primarily working on By-Product Management/Phosphorus Gypsum Stack Closure. Ricardo finished his Bacholers of Civil Engineering from the University of Florida in Dec. 2022 and will be completing his Masters in Civil Engineering - Geotechnical in May 2023. He was heavily involved in the local ASCE chapter at the University of Florida and currently in the Florida West Coast Branch and in the Construction Institute.
Bhumipak (Luke) Auewarakul | EIT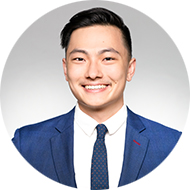 Luke Auewarakul is currently a Construction Claims & Scheduling Engineer at Capital Project Management, Inc. (CPMI) in New York City. He specializes in CPM scheduling of construction projects, along with analysis and preparation of delay and disruption disputes. Luke has assisted in the evaluation of over $500M + in construction claims.
Luke graduated from Columbia University with a B.S. and M.S. in Civil Engineering with concentrations in Structural Engineering and Construction Management. He was the secretary of the local ASCE chapter at Columbia University and a member of the Steel Bridge team representing Columbia University at the regional Student Steel Bridge Competition. Currently, Luke is a new member of the ASCE CI YPC and is looking forward to attending his first Student Days.
Bobbie Gilmour | EIT, CDT, ENV SP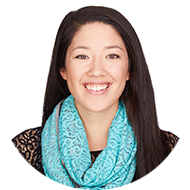 Bobbie is a civil and environmental engineer with experience in water and wastewater treatment, pumping, and pipeline projects. She works on planning, design, and construction projects for municipalities, including support for project task coordination, design and cost analysis, and document control/management and certified payroll for federal funding.
Bobbie's recent work involves providing third-party construction management or engineering services during construction; and she has worked full-time in the field on projects up to $350 million in constructed value. She provides dependable, responsive field support to several project teams to coordinate meetings, organize documents and reports, support public relations, coordinate internal/external communications, and other project needs as assigned.
Bobbie is an associate member of the American Society of Civil Engineers (ASCE), including active leadership in ASCE's Seattle Younger Members Forum as the current President.
Emma Grace Herr | EIT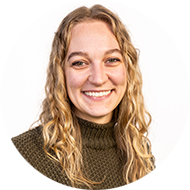 Emma Herr is an Office Engineer with Max J Kuney Construction. She currently assists project managers with subcontractor coordination, temporary formwork and falsework design, material acquisition, and other construction mangagement tasks. Emma graduated from Iowa State University in 2020 with a Bachelor of Science in Civil Engineering and a Certificate in Leadership. She attended CI Student Days in 2018 and has been heavily involved with the American Society of Civil Engineers Young Professional Council since 2019. Emma has held multiple committee positions within the YPC and currently holds the position of Vice Governor.
Ian McKane | EIT
Ian McKane is currently a Civil Engineer with the Philadelphia Water Department working in the Construction Unit. Within the Construction Unit Ian, works as a Resident Engineer and Inspector on drinking water treatment and water resources construction projects. Currently Ian is managing projects that include the construction of a new dam intake structure and the preservation of a historic canal gatehouse, and the dredging and disposal of sediment from the raw water intake basin at Philadelphia's largest drinking water treatment plant.
Ian graduated from Villanova University with a Masters of Science in Civil Engineering. While at Villanova, Ian worked as a Graduate Research Assistant studying Green Stormwater Infrastructure with a specific focus on studying fine sediment and nutrient transport over time. Ian also earned a Bachelors of Science in Civil Engineering from Rowan University. As a student at Rowan, Ian became involved with the Student Chapter of the American Society of Civil Engineers. Through connections made in ASCE, Ian attended the Student Days Competition in 2017. Ian is currently a member of the ASCE Construction Institute Young Professionals Council and the Sponsorship Chair.
Nathan O'Donnell | EIT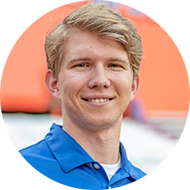 Nathan is a graduate from the University of Florida with a B.S. in Civil Engineering. He currently works as a Project Engineer for the Weitz Company in South Florida. After 4 years of involvement in ASCE as a gator engineer serving as president of his chapter and project manager of his concrete canoe team, Nathan is still active in ASCE with the Construction Institute. As a student in the 2019 Student Days program, Nathan is now helping put the program on and will be a young professional (YP) mentor during the competition. Nathan is also leading the charge to develop a sustaining student conference competition for the ASCE student conferences. He hopes that this competition will be another way students can learn about construction engineering and that it will inspire students to want to build a better future for our world as engineers. One of Nathan's favorite quotes is "Doctors save lives one at a time, but engineers save the lives of thousands".
Robert Sprotte | EIT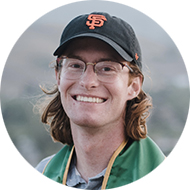 Robert recently graduated Cal Poly San Luis Obispo with a BS in Civil Engineering. He solidified his interest in construction after attending the Construction Institute Student Days conference during the summer of 2019. During his time at Cal Poly, he worked with a research team lead by Dr. Hani Alzraiee investigating various applications of drones in the construction industry. This work included a project titled Drone Applications in Construction and multiple conference papers published and presented at the ISARC 2020 online conference this past October. In August, he will start a job at the Whiting-Turner Contracting Company working on commercial construction projects in the Bay Area.
Nalah Williams | EIT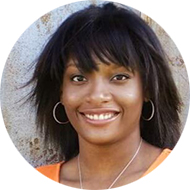 Nalah is a Senior Project Designer with Core States Group in Dallas, TX. Nalah earned her Bachelors of Civil Engineering degree from the University of Texas at Arlington in 2019. She works on site design and land development projects for restaurants, gas stations, and commercial offices. She serves as the Governor for the Construction Institute's Young Professionals Council. Nalah also serves as the Vice President and Event Coordinator for the ASCE Dallas Younger Members Group. She is a member of the ASCE Future of Conferences Committee as well. She was a participant in Student Days in 2019 and won the competition with her team! Nalah also enjoys designing custom homes for her private clients and hopes to have her own construction management company one day to build those very homes. She loves mentoring students and showing them the available opportunities for a young, woman of color.
Jason Duque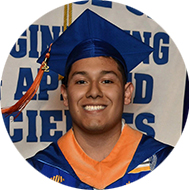 Jason is a field inspector and intern for the assistant resident engineer of the Penn Station Access project with Gannett Fleming, after just graduating this past May from the State University of New York at Buffalo with his concentration in structural engineering and interning with Gannett Fleming since 2020. Some of his responsibilities and skills include submittal review, RFI response, field inspections, inspector scheduling, and change order review. He has worked in Grand Central Terminal on an escalator replacement and Metro-North Railroads Sandy Restoration projects. As of now, he is working on the Penn Station Access Project as a consultant to Amtrak but is currently planning to pursue a Master's degree in structural engineering. Having joined his university's student chapter in 2020, he participated in ASCE CI Student Days 2021 and won an invitation to attend the 2022 ASCI CI & CRC Joint Conference where he was fortunate enough to meet Student Days organizers in person. As such they all demonstrated the value of the ASCE CI YPC and received him with open arms as one of the newest members of the YPC.
Clayton Rogers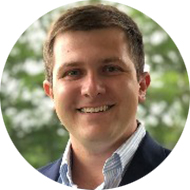 Clayton Rogers is a construction estimator at Reeves Coastal Division. After graduating from Georgia Southern University with a Bachelor of Science in Civil Engineering, Clayton began with Reeves at an intern gaining field experience. After the internship, Clayton took a position in the estimating department as an earthwork quantity takeoff specialist. Clayton started bidding jobs after becoming familiar with the bidding process and assisting with other bids. In the six years with Reeves, Clayton has bid on jobs ranging from paving asphalt parking lots, warehouse sitework, various projects for Georgia Ports Authority and asphalt resurfacing for counties and Georgia department of transportation.